our strength lies in meeting challenges:
searching for and obtaining even new papers
with customised qualities and functions
THE ERMOLLI PRODUCTION PLANT
The plant in Moggio (UD) covers an area of 52,600 square metres, 22,000 of which are covered, and produces 47,000 tonnes of paper per year. We produce laminated and uncoated food papers, printing papers, tissue papers, technical and special papers to order, even in small quantities. We operate on a continuous cycle with production lines to meet the needs, including specific ones, arising from different uses and market demands.
We combine production versatility with high-quality standards, through modern and sophisticated control systems, in-line and off-line.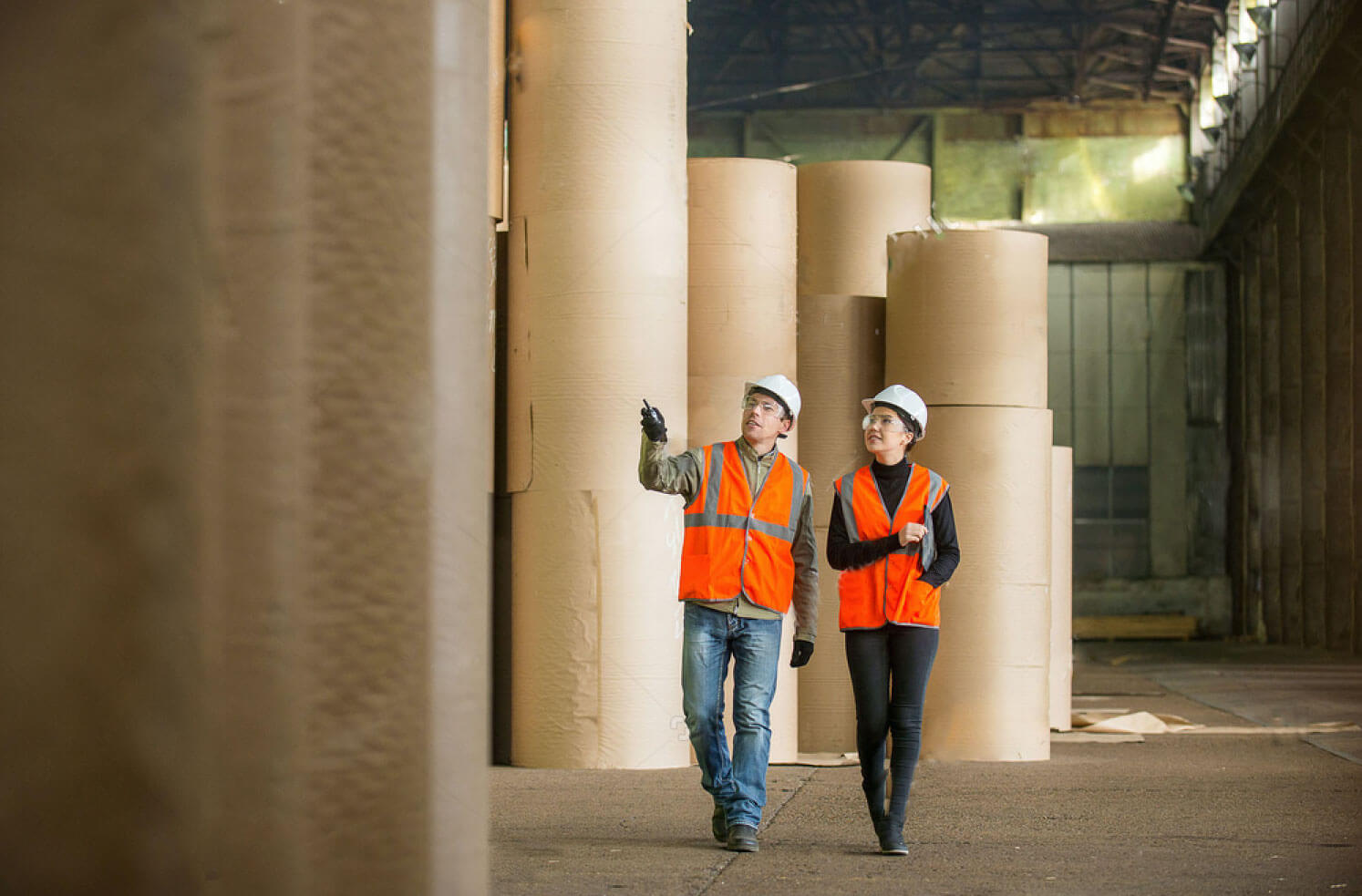 We equip OUR PRODUCTION PLANTS
with special features to achieve
maximum quality and TOTAL control.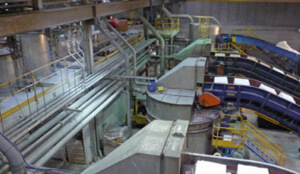 LINE PM1 PLANT
The PM1 line: 2,100 mm of useful format and grammage varying between 25 and 70 g/sqm is particularly suitable for producing 'special' papers thanks to a surface treatment system that enables both the application of film-forming products in solution and coatings with a high solids content. It is also possible to achieve differentiated treatment of the two faces of the sheet at the same time. Technical characteristics
TECHNICAL CHARACTERISTICS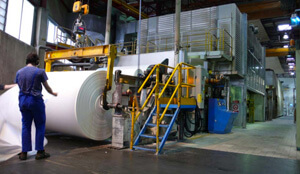 LINE PM2 PLANT
The PM2 line (2,100 mm useful format and grammage varying between 19 and 50 g/sqm) is designed for the production of lightweight papers and tissues for use in various sectors, from food to hygiene products. Technical characteristics

TECHNICAL CHARACTERISTICS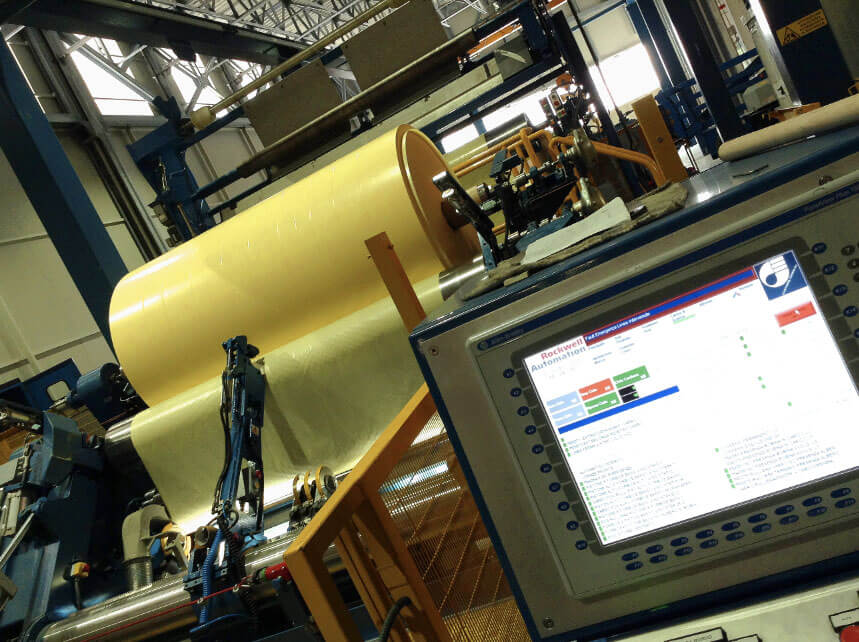 LINE PM3 PLANT
The PM3 line (2,100 mm useful size and grammage varying between 40 and 150 g/sqm) is equipped with a "Size-Press" system for treating paper with film-forming agents or natural pigments, but is also suitable for meeting the demand for large quantities of paper with standard characteristics.
TECHNICAL CHARACTERISTICS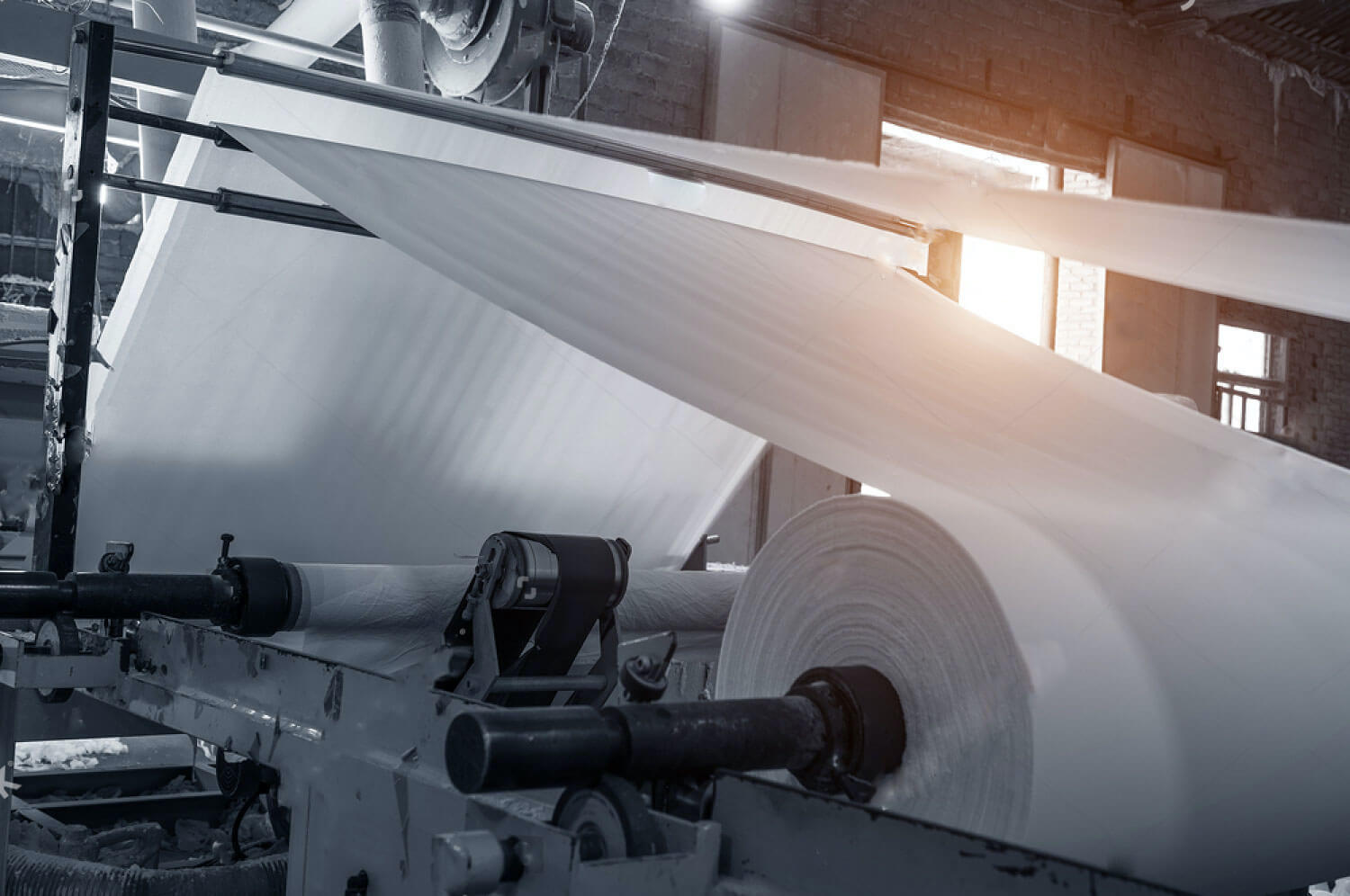 FINAL PROCESSING
The final processing of the paper is carried out by a set of machinery based on advanced technology; in addition to the continuous cycle lines, there are two dampening machines, four high-temperature steam-heated super calenders and four rewinders.
Cartiere Ermolli can therefore guarantee the perfect set-up of any type of roll paper. In addition to this, automatic packaging systems are ready to quickly and efficiently ensure the perfect transportability and integrity of products destined for domestic and foreign markets.
TECHNICAL CHARACTERISTICS
A complete range of the best papers for food packaging
Suitable for contact with all foodstuffs, and crucial for the protection and hygiene of products, Food Papers have thus made a major contribution to the development of mankind, helping to ensure the proper preservation of foodstuffs. Cartiere Ermolli has studied and perfected specific processes for the production of extremely pure papers, which are also obtained thanks to the use of the crystal-clear waters of northern Friuli, which, after participating actively in the process, are carefully filtered and purified before being returned to nature.