Commitment to
sustainability in
a pristine environment

In a pristine environment in this area of wild beauty, a strong propensity and concern for the environment feels natural. This is the feeling that continually drives us to follow a fundamental evolutionary path of technological progress, based on investments in research and development of new and more efficient production processes, with particular attention to the choice of raw materials.
Combining technological evolution with respect for our environment has helped us to develop increasingly high-quality and elite papers. It can certainly be said that the Environment has helped us, in every sense, and deserves all our love and respect.
Our commitment:
increasingly clean and renewable waste water
clean fuel power plants
rationalisation of production phases
balanced use of resources
Water is life All stages of the paper production process involve a fair amount of water.
Since the early 1970s, this quantity has been reduced by more than 50%, thanks to continuous rationalisation and the development of in-house recycling systems and facilities. The particular quality characteristics of the paper we produce do not always allow us to reuse waste water. This is why we have focused on recovery and purification. Waste is a resource.
Increasingly sophisticated and precise mechanical and biological treatments allow process water to be purified by separating it from the solid residues, mostly consisting of cellulose particles, that re-enter the production cycle. The water sent to the purification plant, after treatment, is discharged into the Fella River, which flows adjacent to the paper mill, while the solid residues are collected and sent for reuse in the production of other types of paper, in the brick industry, in cement factories, for environmental restoration and landfill cover.
The water flowing into the river is constantly monitored with a detailed analytical plan, frequent sampling and analysis.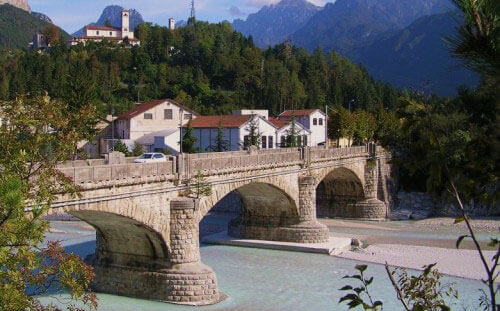 We offer tailor-made paper solutions in weights from 20 to 150 g/m2
We equip our machines with special features for maximum quality and in-line controls, which also allow us to increase productivity. We also invest a lot of resources in the training of qualified and specialised personnel to carry out production changes quickly: we have achieved unbeatable timescales while optimising costs. A high-level management team!